We run adult classes in the mornings, at lunch time or in the evenings.  We have a variety of levels to offer and it is very important to find the class of the right level.  All of our classes have a focus on oral comprehension and expression but we aim to provide you with a comprehensive knowledge of all language skills.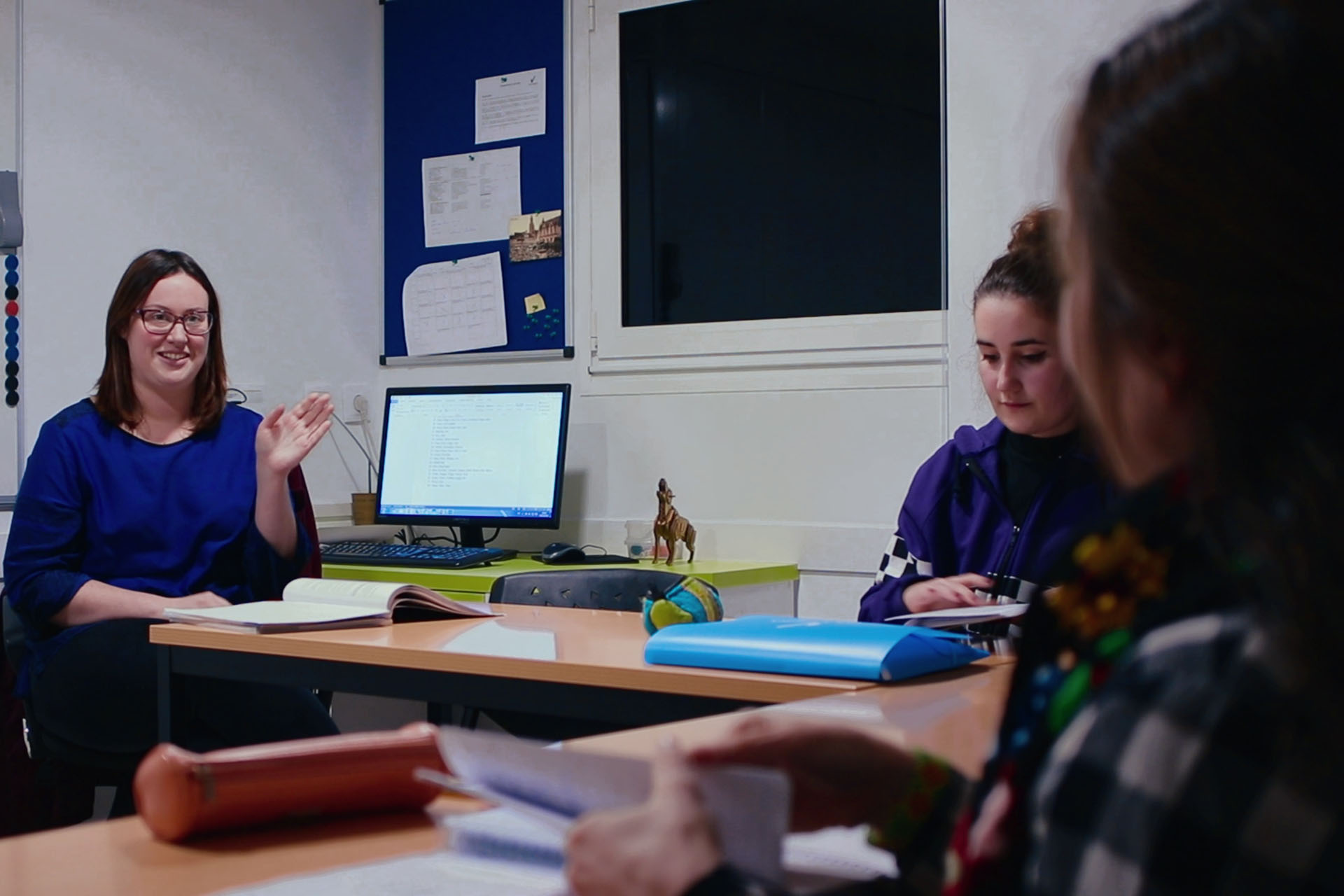 Conversation Clasess

In addition to speaking and listening skills, we aim to improve your reading and writing skills in English and also improve your knowledge of vocabulary and grammar.  We integrate pronunciation work into all our lessons and as our teachers are from English speaking countries, we can help with any difficulties in pronunciation.  We encourage our students to use the opportunities we provide in class to practise their English as much as possible.
Our Adult classes last 80 minutes.  Starting from ten o'clock, we have classes every hour and a half.  Most of our students come to Tick It English twice a week, on Mondays and Wednesdays or Tuesdays and Thursdays.
We also offer the possibility of individual classes and our timetable is more flexible depending on your needs.  As with our group classes, our 1-2-1 classes are in the morning, lunchtime or late evening.
Class times and prices (adults)
Our adults students normally come to class twice a week, either on Mondays and Wednesdays or on Tuesdays and Thursdays.  All classes last for 80 minutes.
The classes are organised termly, with each term lasting 12 weeks excluding the national school holidays.  The course starts on Monday 14th September.
Termly fee for Young Learners (8 to 18 year olds)
Mondays and Wednesdays ...... 215 €
Tuesdays and Thursdays ...... 215 €
Available class times
10:00-11:20
12:00-13:20
13:00-14:20
14:30-15:50
19:00-20:00
20:30-21:50
Registration and Payment Terms and Conditions
We only offer termly fees which are based on a period of 12 weeks of classes in each term, excluding the national school holidays.


| | |
| --- | --- |
| Term One | 14th September 2020to 4th December 2020 |
| Term Two | 7th December 2020 to 19th March 2021 |
| Term Three | 22th March 2021 to 18th June 2021 |

The termly fee must be paid in advance within the first 15 days of each term. Classes are not charged by the hour, individually or even monthly. The termly fee must be paid in its entirety.
New students are required to pay a registration fee of 20€. This fee is paid only once at time of registration and is paid only once per family.
Any books or exam fees are not included in the termly fee and must be paid by each student if they are required.